Photo : Javier Riera – Light-Art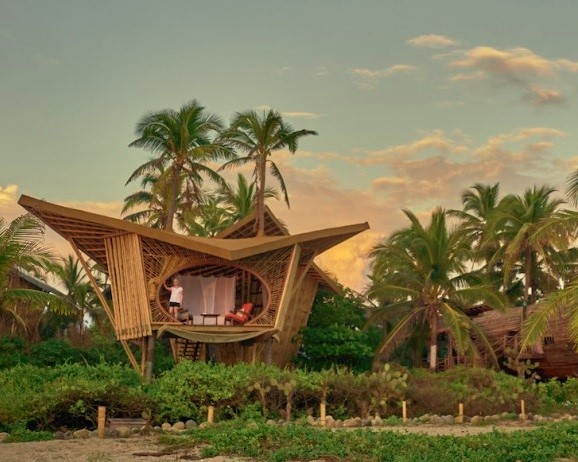 Photo : Atelier Nomadic  – Bamboo Treehouses México
The dissemination of good practices is essential to achieve their global implementation.
INDIGENOUS – survival!
Earth's treasury keepers. In Ethiopia, in the Gamo Highlands, a great agricultural biodiversity is produced thanks to the traditional system, which is in danger of extinction. For this reason it is essential to know this essential video (2009)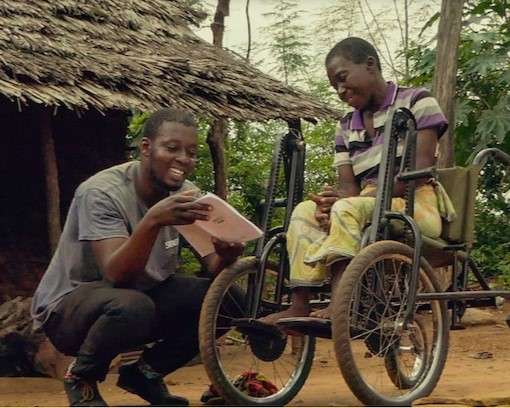 Photo – SafariSeat                   https://tai.ngo/
SAFARI SEAT/TAI 
Safari Seat it is a global example, not only for what they do but also for the history of those who make it possible.
A Swedish NGO and a Kenyan social economy company founded The Accessibility Institute (TAI). They have created a prototype of a wheelchair, which has been distributed since 2016, whose characteristic is that it can save rural land.
This idea, so simple and at the same time so strong, offers empowerment to the inhabitants of rural and vulnerable areas with mobility problems. They do not have sufficient resources, for this reason the design and production of the Safari Seat are accessible to the population and are manufactured where they are needed. Mobility is not just movement, it is the dignity of being able to have a full life.
These types of projects are what make the global word real and help create a better reality.
Theatre, Circus, Dance, Music

GABRIELA MUÑOZ/CHULA THE CLOWN



Chula the clown is a wonderful character created by Gabriela Muñoz, together with Brava Producciones we accompany this project for her European tour. Available "Perhaps, perhaps…Perhaps" and "Julieta".
CIRCOLANDO/ CENTRAL ELÉCTRICA
En Porto, Portugal, André Braga  and Claudia Figueiredo  have been creating unpredictable hybrid universes for 20 years. In addition, A CENTRAL ELECTRICA is a place of international residence and meetings.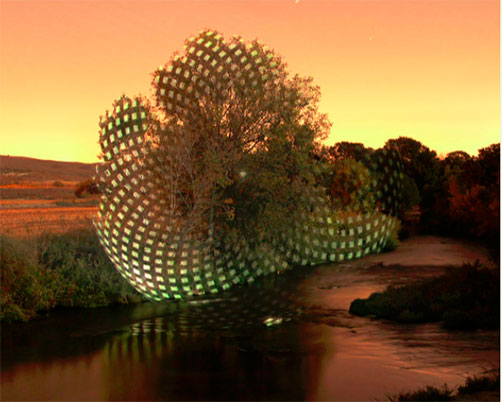 Photo: Javier Riera
JAVIER RIERA  light artist    transforms urban and rural landscapes, projecting light in a geometric way on the vegetation and the landscape. The relationship between geometry and nature acquires in this work a meditative character, appealing to a coexistence of the public with the power of suggestion of the modification of the landscape. Javier Riera understands geometry as a natural language prior to matter, capable of establishing with it a type of subtle and revealing resonance.
TILT – Concepteurs lumière
French company specialized in transforming the urban environment with its giant light sculptures.
Internationally recognized, she presents her works at LUZ festivals around the world.
Her works turn objects and plants into giant light sculptures, transforming the urban space.